ConvergeSouth 2022 • Winston-Salem
FAQ
Day 1: ConvergeSouth FAQs
Where is ConvergeSouth 2022?
Location
Day 1

Registration starts at 8:00am and and lunch will be in the lobby

Educational tracks will be on Level 3 – use the left elevator bank

Investor reception (invitation only) will be on Level 18 – use the right elevator bank

Day 2

Startup Expo Demo Floor – in the lobby and Level 2 mezzanine

Lunch – Level 4 in Winston Starts space – use the left elevator bank

Keynote and all afternoon mainstage presentations – Level 4 in Winston-Starts
Where can I park?
Fourth Street Parking Deck is located at the intersection of 4th and Poplar Streets. Due to construction and the closing of portions of Poplar, you will access the deck from 5th Street, then turn onto Poplar St. There is a fee to park. Payment must be made with a credit card, as there is no attendant to take cash.
Is there a group hotel rate?
Yes. Courtyard Winston-Salem Downtown for $169 USD per night
Book your group rate for ConvergeSouth 2022
Event Summary:
ConvergeSouth 2022
Start Date: Wednesday, September 7, 2022
End Date: Saturday, September 10, 2022
Last Day to Book: Thursday, August 25, 2022
Will there be a conference app?
Yes, all registered attendees will be sent a link to the ConvergeSouth conference app for iPhones and Androids.
If I sign up for Day 1, does that include Day 2?
Signing up for Day 1 includes Day 2. We encourage all attendees to enjoy both days of ConvergeSouth. Day 2 is free but you should register for Day 2, especially if you want lunch. Be sure to register for that as well.
Where can I see the Day 1 educational tracks?
Detailed information on the educational tracks is available on the ConvergeSouth Conference website. There are at least three presentations per hour in beginner, intermediate and advanced levels.
What are the topics that will be covered on Day 1?
General themes include the latest updates on web and social media platforms, digital marketing, SEO, digital advertising, podcasting, website accessibility, legal and financial focuses. Each hour offers 3-4 sessions organized into the following broad themes: Online, Reach, Next, Automation, Business of Business and Enhancing.
When can I choose my Day 1 sessions?
After you register, you will be sent a link to select the sessions you would like to attend during each of the six one-hour educational segments of the program on Day 1.
Are there attendance limits for the educational sessions?
Yes, seating is limited to 30-50 attendees per session, depending on the room size. You will want to sign up for sessions as soon as you receive the link. Sessions will close when seating capacity is reached.
Do I need to sign up for any sessions on Day 2 if I registered for the Day 2 Startup Expo?
No, all of the Day 2 program components are available for all attendees.
Is lunch included in the Day 1 registration?
Yes, lunch is included on Day 1. You need to sign up for lunch on Day 2.
Day 2: Startup Expo Exhibitors FAQs
If I register for Day 2 as a startup, does that mean I get to exhibit?
No, you have to apply to be an exhibitor and space is limited to 75 companies. To exhibit you must be an investable early or growth-stage startup based in NC, SC or VA. Apply for a demo table HERE.
When is the deadline to apply to exhibit on the Startup Expo demo floors?
The deadline is August 15th.
When will you notify startups selected for demo tables at the Expo?
Applicants will be notified on or before August 19. The companies will be selected by the merits of their application by Entrepreneurship Service Organization leaders in the Triad.
Why are you charging startups $75 to exhibit?
The $75 charge covers the cost of the rental furniture for the expo and event set-up. We are not seeking to profit from the startups – it's a straight pass-through.
What are the other benefits for exhibiting startups?
Selected exhibitors receive two tickets to the invitation-only investor reception on September 8 at 4:00 PM. In addition you get a 50% discount on the Day 1 educational programming through a promo code. Your exposure to the investor community and the possibility of getting on mainstage for a pitch is priceless!
If my company is accepted to exhibit, do I still need to register?
Yes, you still need to register for both days, using the promo code for Day 1. If you want lunch on day two, sign up for that as well.
Do I need to register each attendee from my company?
Yes. The registration form will provide space for their names and other information.
If I am accepted to exhibit, what do you provide and what should I bring?
Each exhibitor will be provided a 30″ round high-table. Bring your banner stand (36″W x 84″H- no larger) your laptop (and monitor if you prefer) and sales collateral. Be prepared to pitch all morning to investors and conference attendees.
Are there restrooms near the exhibit hall?
Yes, on the same floor and are accessible.
Will I have access to standard electrical outlets?
Yes, but you will need to bring your own extension cord.
When can we set up our table for the Day 2 Startup Expo?
Startups accepted to exhibit at the Expo can set up their tables between 7:00 AM and 9:00 AM when the demo floor opens. You will be sent a specific five-minute window in advance to unload in front of the building.
How will companies be selected for the 10 mainstage Lightning Round pitches?
When the demo floor is open in the morning from 9:00 AM until 12:00 PM, investor teams will be circulating the floor and scoring your elevator pitch to them. The investors will also have access to the pitch deck you uploaded with your application to prepare in advance. The top 10 scores will pitch on mainstage in the afternoon.
If my company is chosen for the lightning round pitches, how long are the pitches and will I be presenting my pitch deck?
Lightning round pitches will be 2 minutes, no slides. Your company will be introduced by the emcee and your contact information will be on the screen while you are pitching.
Will I be able to set up appointments with investors in advance?
Exhibitors will be provided a pre-conference list of attending investment firms and investors. To set up an appointment in advance, you will need to reach out to them via LinkedIn.
When can we break down our tables?
Exhibitors will be able to break down and pack up after 12:00 PM on Friday September 9. All exhibitors must be finished removing their displays by 6:00 PM.
SPONSORS & PARTNERS
Bronze Sponsors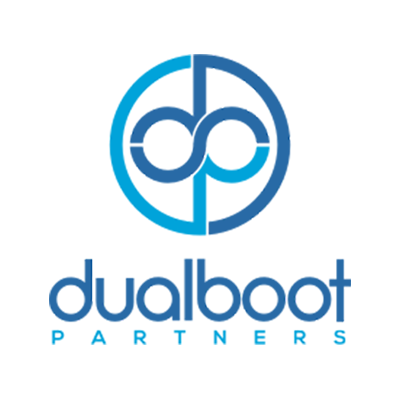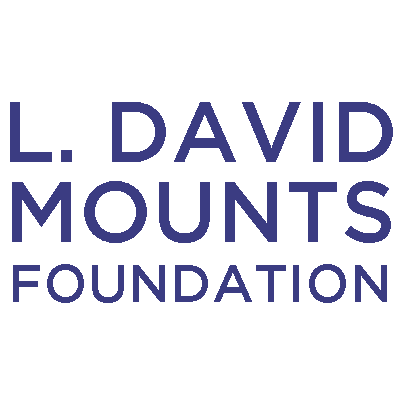 Session Sponsors